HOLA!
As you know that ZA cosmetics which is under Shiseido umbrella started to retract and subtract their counter in Indonesia following their announcement to end their market share in Japan this year :(
ZA is a low-end market under Shiseido targeted for middle-working class women. This year they decided to focus their market in several potential countries like Taiwan (their home country), Thailand, India, Malaysia, & even New Zealand.
The good news is ZA doesn't eliminate all their counters. Yes! They still preserve several counters in Matahari department store in Mall Taman Anggrek, Citraland & Slipi. However, the BA told me that alteration of their management is the main reason of their substraction; previously they're managed by PT Dian Taruna and in the future PT Shiseido Cosmetics Indonesia directly under Shiseido Japan will handle the management which will focus more on Skin Care product. Yes, they emphasize mainly on skin care products thus the remaining products under PT DTA should be out of warehouse/stock.
It means ZA doesn't entirely close down their business flow, dear! Finally they held a final sale from
10-12 July at Central department store Beauty workshop room LG in Grand Indonesia
, Jakarta for selling the remaining stocks under PT DTA distribution. And the sale goes crazy up to 70% discount! Too bad that not all your fave products will be available there. However, beware of
several SAMPLE PRODUCTS THAT GOES FOR SALE 
. Certain Shiseido products were sold for penny and it bugged me out. But if you're unsure to buy the normal size price, you might consider buying sample product.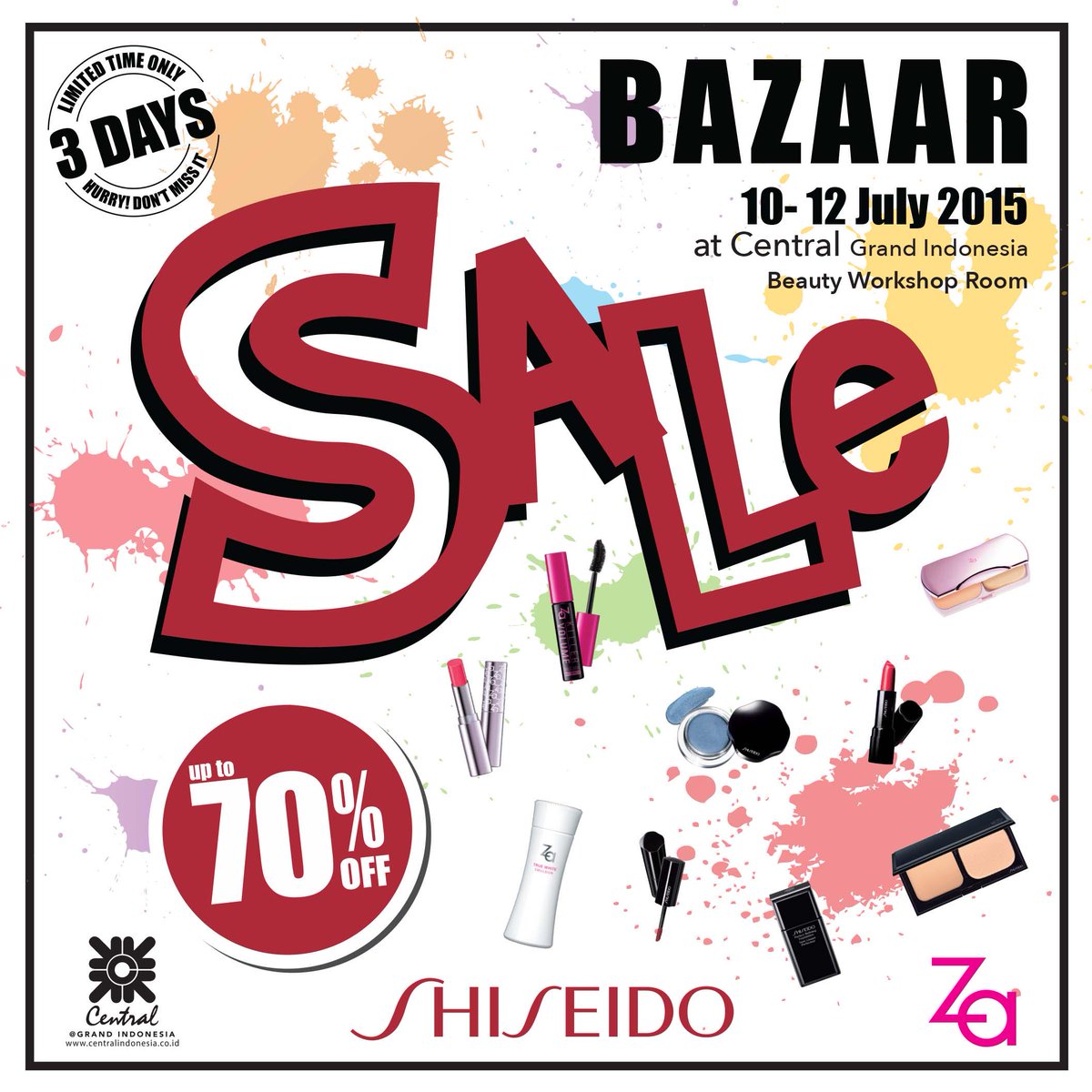 Here are some products I've been purchased lately along with their final price. Hope it will help you! 
- ZA Perfect Solution Restoring Collage Cream : IDR 100k
- ZA Perfect fit two-way foundation refill (refill only) : IDR 50k
- Shiseido The Make-up stick foundation (Sample) : IDR 100k
- Shiseido Natural Finish Cream Concealer (Sample) : IDR 75k
Happy hunting and see you in next event! You can check their update
here
.
*The Swatch below is for ZA Perfect Fit Liquid Foundation*